Energy Savings Incentive Programs & Funding
Panevo partners with various government and utility incentive programs  in order to deliver solutions to you in the most cost effective way.
Depending on your eligibility, many of our services can be partially or fully funded by these programs. With the help of these programs, we can potentially provide free savings at little or no cost to you!
The programs we partner with include OPsaver, NRCan, SaveOnEnergy, Union Gas, Enbridge, OMAFRA, BC Hydro Power Smart, FortisBC, Energy Efficiency Alberta, the Farm Energy Agri-Processing Program, SaskPower's Industrial Energy Optimization Program, the Saskatchewan Lean Improvements to Manufacturing program, and Efficiency Nova Scotia.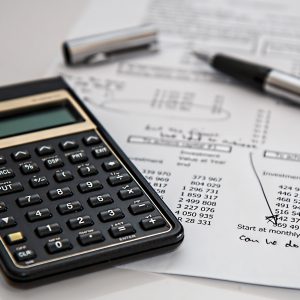 Project Funding Programs We Partner With
Natural Resources Canada ( NRCan )
Natural Resources Canada ( NRCan ) in collaboration with CIPEC provides funding for four types of projects:
Implementation of ISO 50001 standards
Energy Management Information Systems (EMIS)
Process Integrations (PI) Studies
Computational Fluid Dynamics (CFD) Studies
They fund 50% of the project's cost, up to $40,000
OPsaver
Panevo is an OPsaver Consultant, approved to deliver the OPsaver program available to customers of Toronto Hydro and Oakville Hydro. 
The OPsaver program offers rebates for customers who achieve electricity reductions through operational savings rather than large capital investments.  The rebates provide funding for up to $50k funded at 100% of costs initially ($3.50 per annual MWh consumed at a site), plus $0.025 per kWh saved afterwards for up to three years.
So for a customer using 3 GWh of electricity annually (annual costs of $460k), they could receive about $22k in rebates from OPsaver if they sustain 5% savings over 4 years. And that is on top of the $92k in the 4 years of cost savings found from the 5% reduction, plus the potential in reduced global adjustment billing fees.
SaveOnEnergy
SaveON Energy is an incentive funding program for energy savings projects in Ontario. The program funds a few different types of projects, with varying amounts of funding:
Engineering Feasibility Study (EFS)
Involves assessing the feasibility and economic savings of an energy waste reduction project
100% of costs covered up to $50k
Energy Efficient Project (EEP)
Involves engineering and installing a project that provides savings of at least 300 MWh of energy savings per year
Funds the lesser amount of either 70% of eligible costs, or $200/MWh, up to 120% of the approved cost (and must have a 1 year payback period)
Audit Funding
Audits that this program funds include: electrical surveys and analysis, building systems audit, detailed analysis of capital intensive modifications
Covers up to 50% of the audit cost
Retrofit
Involves the engineering design, installation, M&V and other related costs of upgrading existing equipment to more energy efficient equipment that reduces electrical peak demand and/or electrical consumption, and subsequently global adjustment fees
This can include equipment such as: lighting retrofits, lighting controls, HVAC redesign, chiller replacements, variable speed drives ( VFDs ), improved insulation or windows, or installing an energy management system, building automation system and/or the required metering
Covers up to 50% of retrofit costs
Monitoring & Targeting (M&T)
Covers the installation of metering throughout facilities, installation of an energy management information system, system training, and a scoping study
Funds the lesser of 80% of eligible costs, $75k, $0.20/kWh
Union Gas & Enbridge
Union Gas & Enbridge provide incentive funding for a few different types of projects and services including:
Engineering Feasibility Study (up to $10k with 100% funding)
Process Improvement Study (up to $20k with 100% funding)
Capital Incentives (funds the lesser of $2.56/GJ or 50% of project costs up to $100k)
Meter installation (50% of costs covered up to $3,500)
OMAFRA
The Ontario Ministry of Agriculture, Food and Rural Affairs ( OMAFRA ) provides incentive funding for various projects generally related to agribusiness, food processing, manufacturing, fuel production, etc. Some of these funding streams include funding for:
Audits, Assessments, and Training
Includes funding for "business assessments", "business plans", "labour productivity plans", and "education,  training, assessment and planning" (covers up to 50% of costs)
Growing Your Business Projects
Enterprise resource planning and supply management systems (covers up to 35%)
Ingredient efficiency and waste reduction (covers up to 35%)
Technology and Equipment to improve labour productivity (covers up to 25%)
Develop new products or processes (covers up to 35%)
BC Hydro Power Smart
BC Hydro offers incentives funding through a program called Power Smart, which offers funding for these types of services:
Strategic energy management ( SEMP ): Industrial & Commercial ( EMIS )

Replacing old technology

New industrial plant design or expansion

Projects for efficiency upgrades

Continuous optimization
FortisBC
Panevo is an approved FortisBC consultant, able to deliver the custom programs for energy efficiency projects. FortisBC offers incentives funding through the "Industrial Optimization Program" ( IOP ) for these types of services:
Conduct plant wide energy audits

Conduct feasibility studies

Install new, energy efficient equipment
The B.C. Ministry of Energy and Mines
The B.C. Ministry of Energy and Mines and Natural Resources Canada have joined together to offer up to $80k to help industries implement ISO 50001 standards. This funding can cover related services for achieving this such as:
Installing Energy Management Information Systems ( EMIS )
Purchase of instrumentation, software, and metering equipment
Development of an energy baseline
Energy use assessment
Energy performance monitoring and reporting
Professional and technical service fees
Professional training
Energy Efficiency Alberta
Energy Efficiency Alberta offers incentive funding for these types of services, improvements and projects: 
Retrofits (up to $25k per facility)
Installing new energy efficient equipment to replace outdated equipment (retrofit) 
Implementation for Custom Projects (between $250k and $1 million)


Process improvements 
Heat recovery systems
Boiler controls and boiler systems
Building controls
Insulation
Gas compression
Gas pumping
Variable frequency drives ( VFDs)
Compressed air
Refrigeration
Water / wastewater
And many more
Studies (up to 100% of costs covered)
Scoping audit
Engineering study
Retro and re-commissioning investigations
Methane Emissions Reduction
Baseline opportunity assessment ( BOA ) and leak detection and repair ( LDAR ) (between $600 to $5000 in funding)
Direct to capital studies (up to $8000)
Direct to capital projects (up to 50% funding)
Farm Energy Agri-Processing Program
The Government of Alberta provides funding to agribusiness through a program called the Farm Energy Agri-Processing Program ( FEAP ), which provides incentives to agri-producers and agri-processors for services including:
Energy audits and assessments (50% of costs for agri-producers, 80% of costs for agri-processors)
Sub-meters for electricity, natural gas, and liquid (fuel or water) (up to 100% of cost)
New construction insulation
Lighting upgrades (50% of cost)
Retrofits for heating and refrigeration (50% of cost)
Combined heat and power units ( CHP ) installation (50% of cost)
Ventilation upgrades (50% of cost)
VFDs (50% of cost)
Ventilation and energy curtains (50% of cost)
Various retrofit projects (50% of cost)
SaskPower – Industrial Energy Optimization Program ( IEOP )
SaskPower provides incentive funding through a program called the "Industrial Energy Optimization Program" ( IEOP ). The funding covers 50% of costs for up to $100,000 per facility for energy management implementation projects, and up to $500,000 for capital projects implementation including:
Energy efficiency projects
Lighting retrofits
Peak demand management projects
Installing energy management information systems ( EMIS )
Implementing ISO 50001 standards
Sub-metering systems
Saskatchewan Lean Improvements to Manufacturing ( SLIM )
The Government of Saskatchewan provides funding to agri-business through a program called the  "Saskatchewan Lean Improvements to Manufacturing" ( SLIM ). The incentives are to help with the adoption of best practices, state-of-the-art technologies, and processes that stimulate significant improvements in productivity and efficiency. The funding specifically covers:
Efficiency analysis (50% of costs up to $20,000)
Infrastructure projects (50% of costs up to $500,000)
Efficiency Nova Scotia
Efficiency Nova Scotia offers incentive funding for these types of services, improvements and projects:
Custom retrofit
Customer building optimization
Strategic energy management
Installing energy management information systems ( EMIS )
And various other business energy rebates